About Us
A2 Shirts is Ann Arbor's source of contemporary apparel for university students and fans. Our mission is to provide versatile designs that outfit campus life and team spirit in Ann Arbor. Our selection of unique designs provides a shirt for every occasion: life on campus, the weekend, and of course Game Days.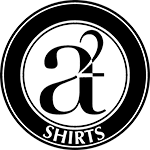 The team at A2 Shirts is dedicated to quality products and business practices that reflect the established pride and tradition in Ann Arbor.
A2 Shirts LLC was founded October 2008 in Ann Arbor, Michigan. At that time, the market for comfortable and contemporary college apparel had yet to be developed. In a town as unique and progressive as Ann Arbor, a clothing company with an equal focus for the university student + athlete + fan was destined to rise.
A2 Shirts is based on lifelong passion for Ann Arbor. Highly developed interests in Creative Design, Retail, and Entrepreneurship function as the key to express our passion in a venue that all will appreciate!