A2 Charity
A2 Shirts is raising awareness and funding breast cancer research in the hope to improve treatment of this global disease. Each year, breast cancer affects millions of women in the United States. In 2008, approximately 1 in 8 women were affected.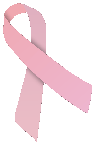 In the past year, the A2 Shirts family has had personal life experiences battling breast cancer. During these challenging times, numerous people reached out offering guidance, love, and support. This has instilled in us a genuine compassion for people fighting against breast cancer and we want to do our part by supporting innovative advancements in treatment and prevention.
A2 Shirts donates 5% of all profits to Breast Cancer Research and Awareness.